This lamp has a butterfly finial. A needlefish and a smaller fish float through the base. Two snails and a turtle complete the ensemble.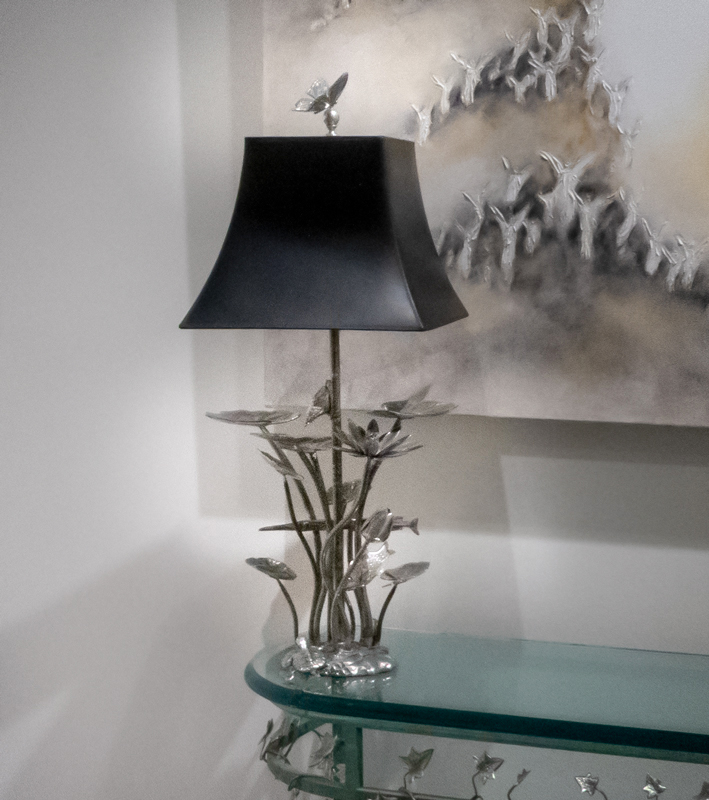 The waterlily lamp is also available by commission. Each lamp is hand-crafted and designed. Consider a dragonfly finial or a lizard on a leaf. The possibilities are endless.
The lamp below features a crawfish on the base. Several fish float through and a dragonfly perches near the shade.