The small waterlily table on view in the gallery measures 16" X 36" X 18". The glass is pierced but the waterlilies can be removed for cleaning. A frog perches on one of the lily pads. A crawfish crawls along the bottom.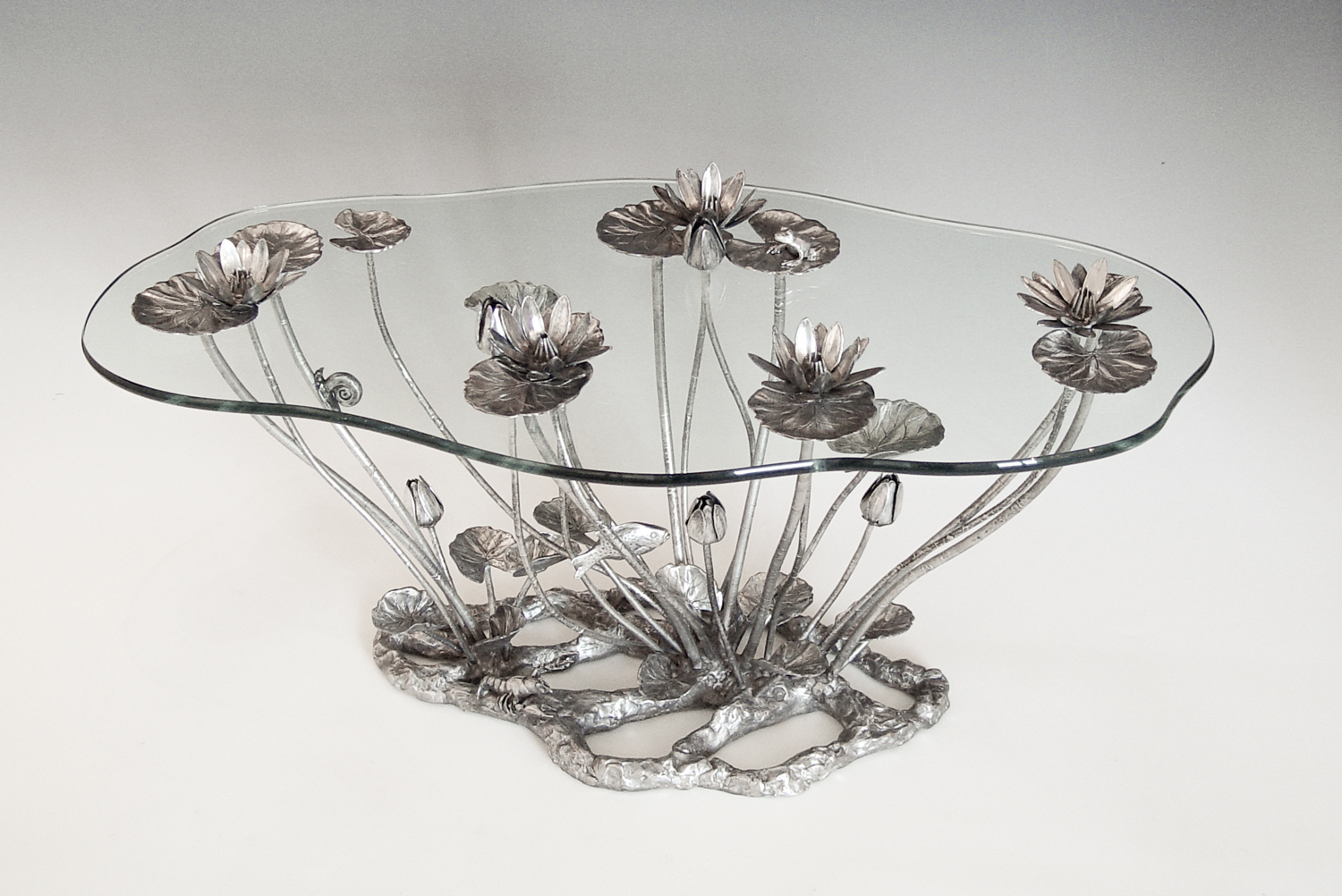 There are many possible variations of the waterlily table.
The small side tables are 16" X 16" X 16" with needlefish in both. Other elements vary. Side tables are available only by commission.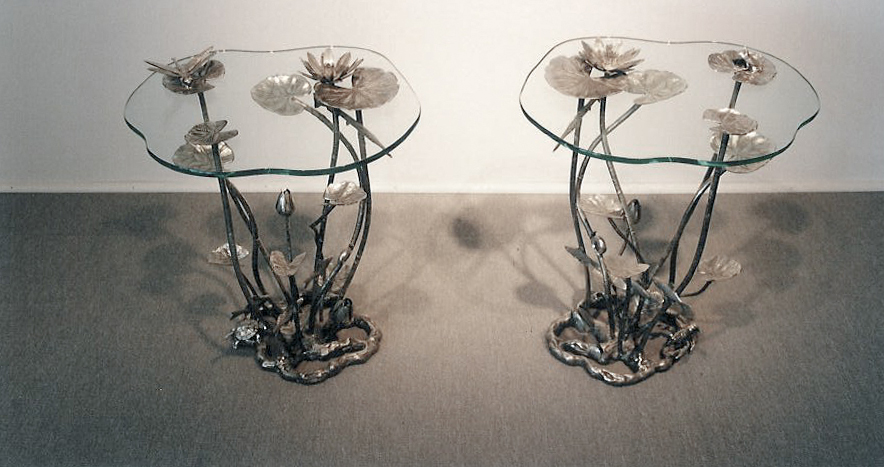 Large commissioned table.