As sunshine filters through the branches of a flowering shrub, petals litter the ground below and lead the eye to the field beyond.
Petals on display at Reinike Gallery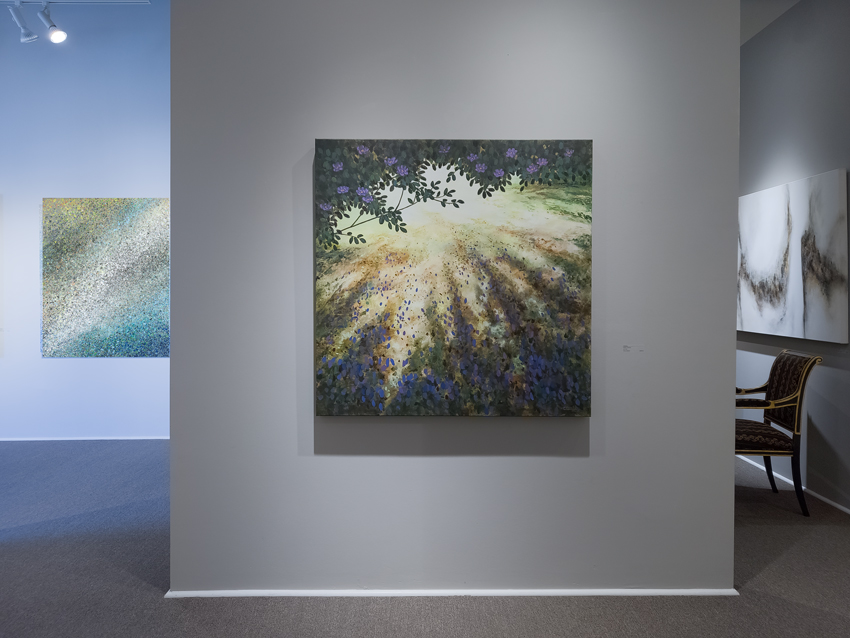 Below Petals preliminary study (18 X 18) with Dune Life preliminary study (20 X 20) by Charles H. Reinike III and Effervessence by w.e. pugh and Charisma. by Henry Callahan in background."