This commissioned room was designed and executed by Charles H. Reinike III. The artist was presented with an unfinished basement in an Atlanta residence and he was asked to create an Art-Nouveau inspired billiards room.
Since the hallmark of Art-Nouveau is natural forms, Reinike chose the thoroughly Southern kudzu vine to wrap around the room. He painted the ceiling with clouds to make the area lighter and more airy.
The cue cabinet is a in the curved cabinet to the right. The powder room is also to the right. The fireplace features kudzu vines with nymphs. The artist designed the chairs with vine motifs. The carved curved bar has pewter inlay inscribed with kudzu vine designs.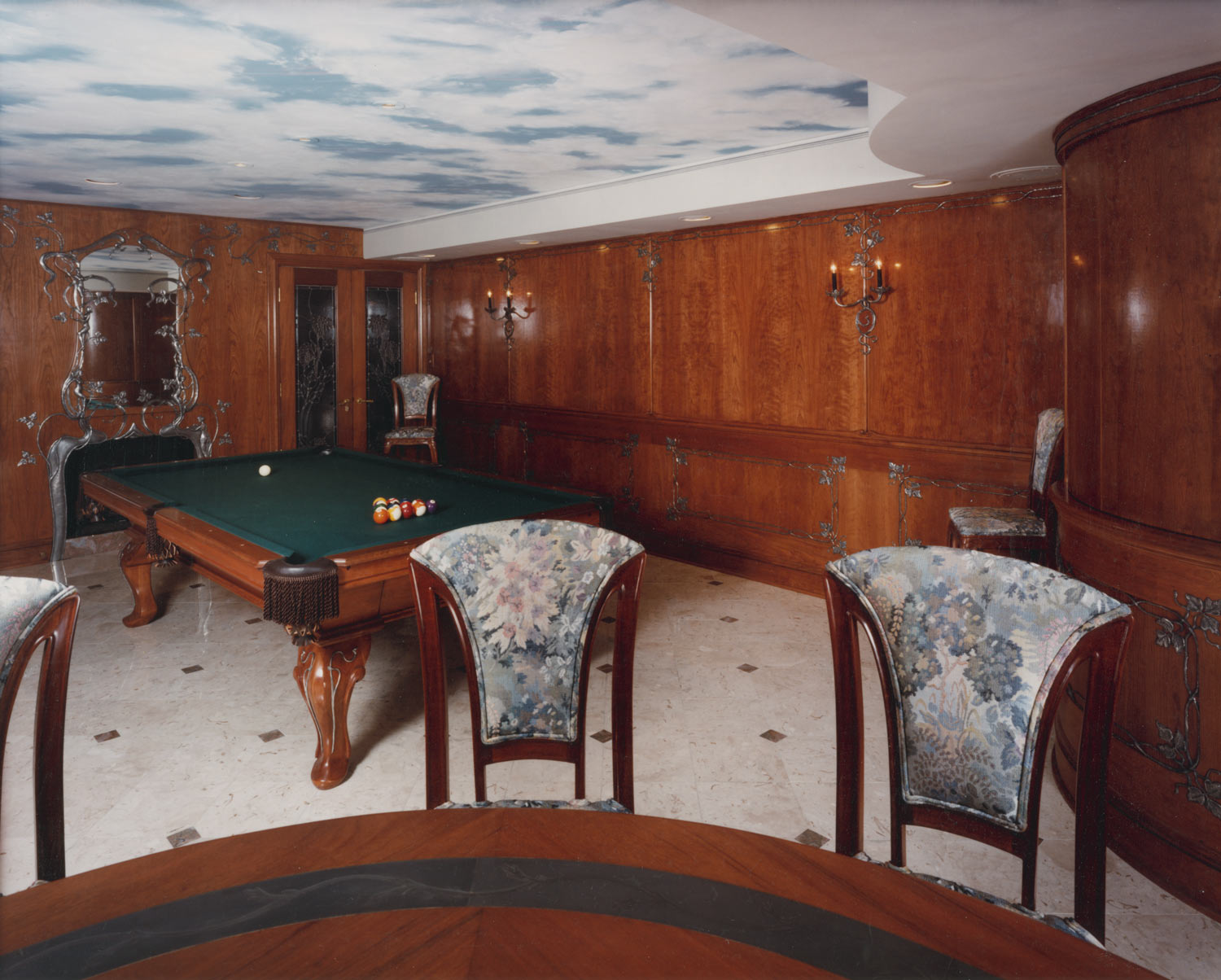 The billiards table has kudzu tendrils on the legs. Doors to the garage are finished on both sides so that when the doors are open they match the room.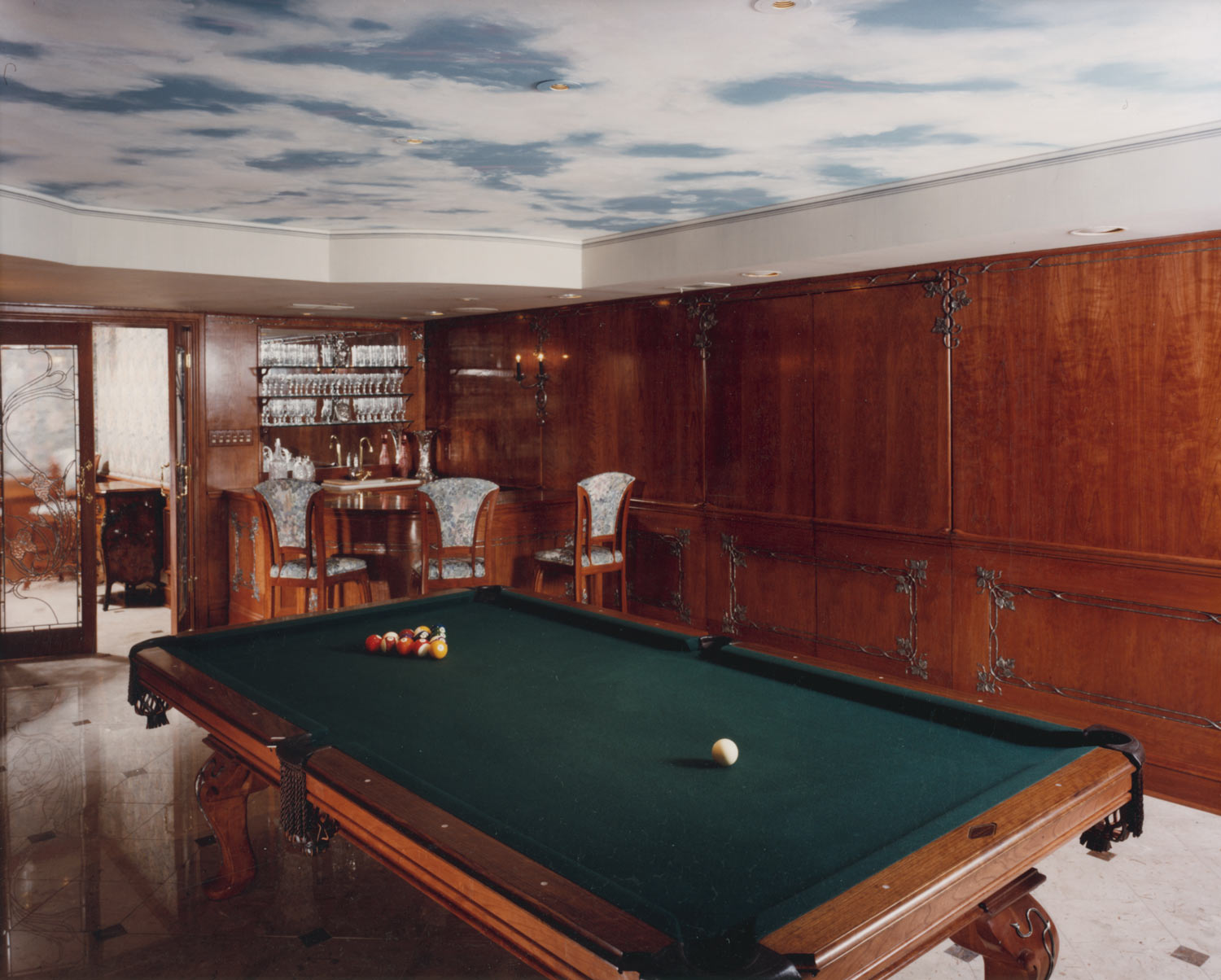 Reinike hand-carved the chair rail. His pewter vines wrap around the room and the sconces he created provide ambient light.