These letter openers are actually functional, but they are also a beautiful display on a desk. They are reminiscent of paper knives which once were used to open the uncut pages of books.
The letter openers below are variations of the Ivy Letter Opener with Bee. The twisted vine is on view in the gallery. -$175-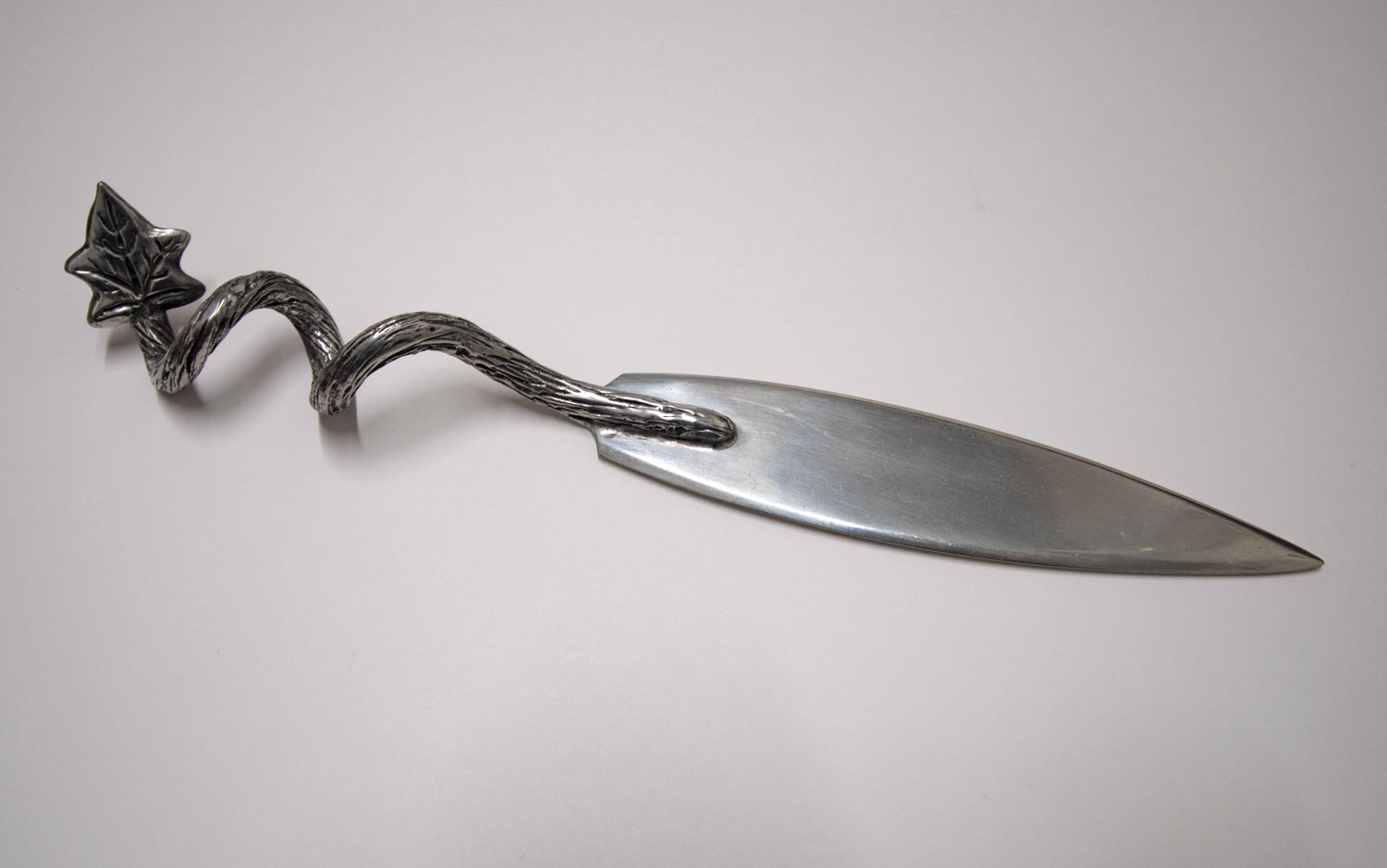 The curved letter opener with lizard and bee is available by order.